here is how to make a play area for members!
Edit
Non members can do it too but they can't use the art easel the purple box (fancy chest) the to car or the floor. (pink flower carpet)
Feel free to add you own stuff change it around to make it more you! add more toys chalk boards ect.
What you will need
Beta mat
Beta art easel
Beta Rc car or
Beta basket ball
Beta rocking horse
Beta fancy chest
Beta books
Toy race track christmas party item.
ALL THESE ITEMS CAN BE CHANGED IF YOU DON'T HAVE THEM. plushies other balls (football) ect.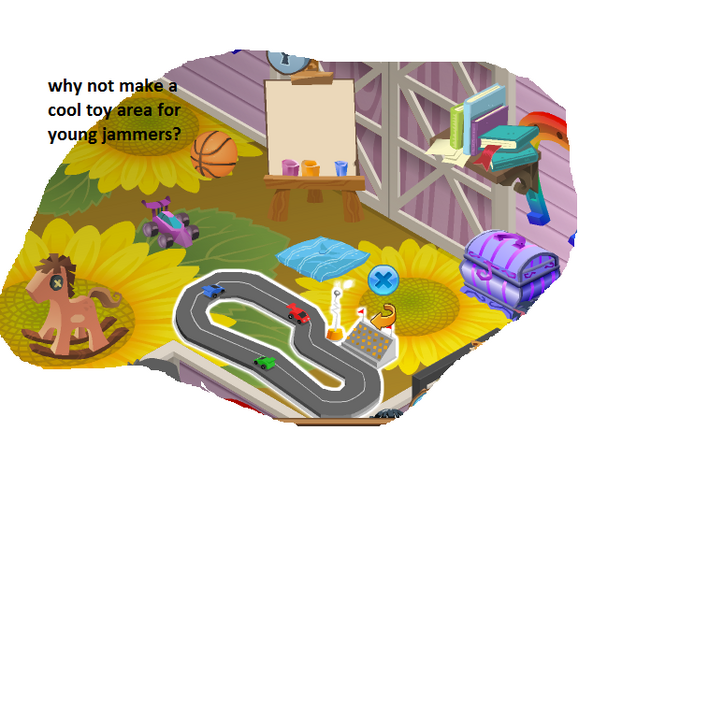 All items (10)