Lucky Home Den
Edit
Okay, first, all the things you need are
A Lucky Table
A Lucky Chair
A Lucky Lamp
A Lucky Shoji Screen
A Lucky Pillow
A Clover Rug
A Clover Window
A Lucky Wreath
A Spilled Flower Pot
Sky Blue Walls
And Lucky Clover(s)
​'Most all these items are found from the Lucky Clovers adventure, except Sky Blue Walls and Lucky Clover.
Where To Place Them... [Inside]
Edit
You can really place them anywhere you'd like, but this is how it's supposed to look.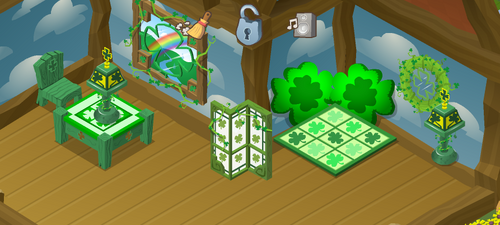 You can add ANYTHING you'd like to improve it, or put anything any way you want. It's really your choice. Now for the outside....
Where To Place Them [Outside]
Edit
The main things you would need for the outside. Well, you can have Lucky Clovers, and Spilled Flower Pots. Either side, backyard or front yard. Your choice. 
and that's how to make this den! :)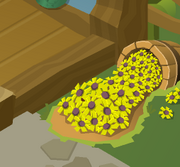 Ad blocker interference detected!
Wikia is a free-to-use site that makes money from advertising. We have a modified experience for viewers using ad blockers

Wikia is not accessible if you've made further modifications. Remove the custom ad blocker rule(s) and the page will load as expected.