All You Need...
Edit
Around 7 or 8 Seasonal Trees
Fantasy Banner (Any Color)
Two Tiki Torches
Clover Rug
Decorating It....
Edit
First, you set ALL the trees in a circle. then 2 torches in the front, and the Fantasy Banner placed on a front tree, this is how it will look. Yes, you can expand it and decorate it if you want :)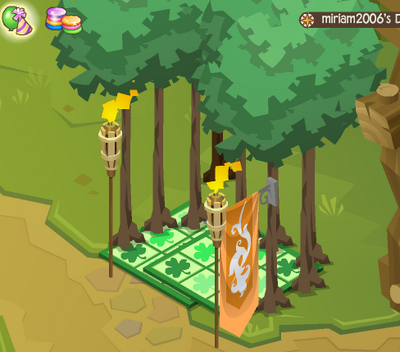 Ad blocker interference detected!
Wikia is a free-to-use site that makes money from advertising. We have a modified experience for viewers using ad blockers

Wikia is not accessible if you've made further modifications. Remove the custom ad blocker rule(s) and the page will load as expected.